Most of us are taught the importance of keeping teeth clean and healthy. But hectic schedules can make it easy to miss regular dental checkups and slide into bad habits, like skipping out on regular flossing.
But when it comes to dental health, it really is better to be safe than sorry. Preventive care plays a major role in ensuring our teeth stay healthy and beautiful. Setting a good dental routine early on is crucial to good future dental health.
Get In The Habit: Setting a Regular Dental Routine
It sounds simple enough: brush often, floss as much as you can, and be sure to keep in touch with your dentist to make sure there aren't any further issues.
But statistics show that 80 percent of people will have some form of periodontal disease—inflammation or infections of the structures around the teeth. Left untreated, this can lead to tooth loss or more severe health issues that affect other areas.
With numbers like these, it's even more important to learn about preventive dentistry and its benefits in keeping dental disease at bay.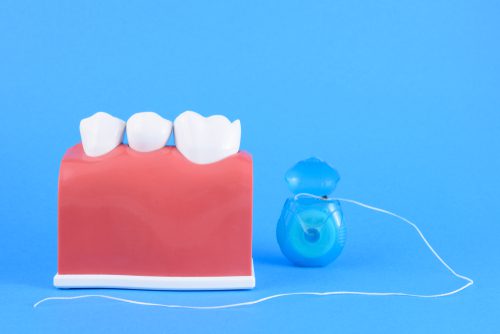 What is Preventive Dentistry?
Preventive dentistry, or preventive care, involves all the ways to keep teeth and general oral health in good shape. It primarily revolves around setting good hygiene habits to prevent decay or disease from occurring in the first place.
Preventive dentistry can help patients avoid:
Gum irritation and disease
Tooth decay
Tooth loss
Oral cancers
Other general health issues
Preventive care typically involves setting a dental hygiene routine that includes:
Teeth Brushing: There's no underscoring just how crucial regular brushing is to maintain oral health. Brush teeth at least twice a day and always brush the tongue, which can also carry bacteria. Toothbrushes should be replaced three or four times per year for the best overall experience.
Flossing: After brushing, flossing is the best way to really get teeth sparkling clean. Most dentists, including Dr. Tomazin, recommend daily flossing as a part of your dental health routine.
Regular Dental Checkups: Make sure you schedule a visit with your dentist at least once a year to make sure there aren't any more serious problems with your teeth or gums.
Any person can turn to preventive care, regardless of age or the condition of their teeth. Preventive care is one of the easiest and most convenient ways to ensure teeth stay healthy in the long-term.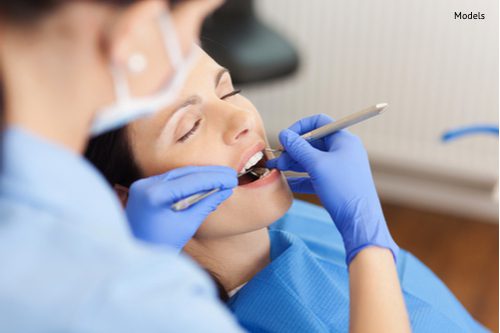 Go The Extra Mile: Simple Preventive Dentistry
Along with setting a good hygiene routine, there are other preventive dentistry methods patients can seek. Dr. Tomazin offers his patients a few treatment options that can be used for preventive care and to ensure teeth and gums stay healthy.
Dental Sealants
Dental sealants are small pieces of tooth-colored resin that can be placed into deep grooves inside the teeth. They dry into a hard, clear coating on the tooth and make the surface of the tooth tougher and harder to break, preventing cavities and decay from occurring.
To prepare, Dr. Tomazin first cleans the surface of the tooth before washing and drying the entire tooth. An acidic solution is applied along the crevices before the tooth is washed again and the sealant is applied.
Laser Cavity Detection
Dr. Tomazin offers his patients laser cavity detection, which uses laser technology to penetrate the surface of the teeth and gums and identify any defects. This method is typically safer and more effective than traditional methods.
Laser cavity detection can be extremely useful in identifying cavities, cracks, or other defects in teeth and gums that may not be visible through X-rays or an examination.
There are two laser cavity detection methods used by Dr. Tomazin:
DIAGNOdent™ laser: A non-invasive laser that scans each tooth to identify early signs of cavities or other forms of decay.
DEXIS™ CariVu™: This system uses infrared light, which makes healthy tooth enamel transparent and fractures dark—an easy way to visibly identify defects.
Ozone Therapy
This method involves the use of ozone gas applied in small doses along areas where decay is detected, killing bacterial growth. Ozone therapy is particularly useful at reaching tight crevices and other hard to reach places, preventing future disease.
Ozone therapy is very easy to apply and minimally invasive—it can even be used to help manage discomfort during other dental procedures, such as a root canal. Ozone therapy can also strengthen teeth and decrease enamel sensitivity.
Would you like to learn more about preventive dentistry? Schedule a consultation with Dr. Tomazin by calling our Riverside office at 951-686-3666.