Team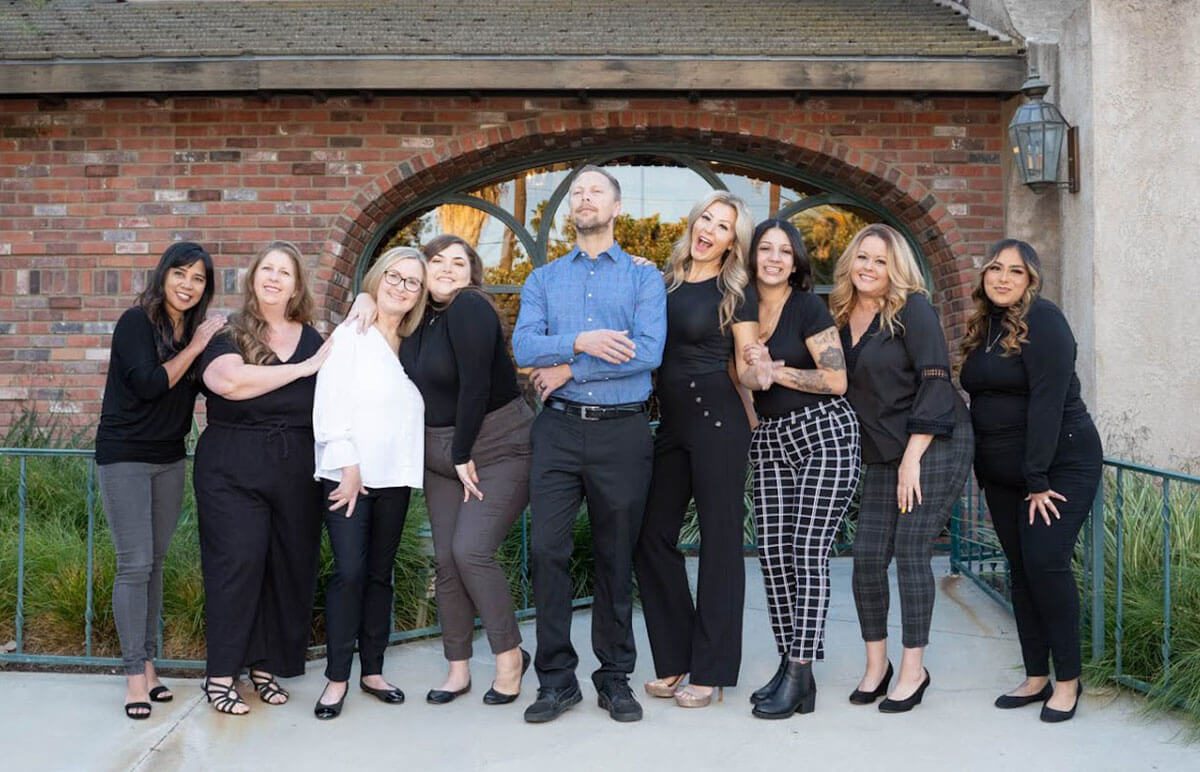 ---
Jennifer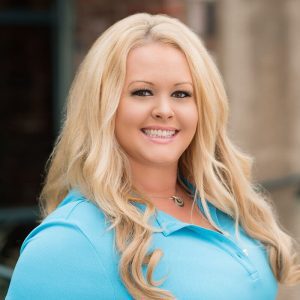 Jennifer is our Practice Administrator. She has been a part of our practice since 2013 and absolutely loves what she does. She has worked in practice/account management since 2007. Jennifer loves working with all of our fantastic patients and strives to help every patient get the care they need and deserve by working with each patient on an individual level.
When she's not hard at work, her favorite thing to do is spend time with her family and children. They love cooking, barbecuing, swimming, movies, and games.
---
Ashley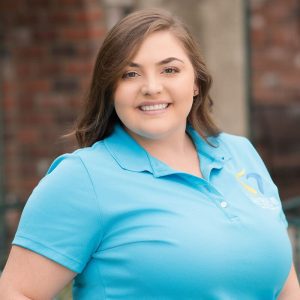 Ashley has worked in the dental field since 2018, originally as a Dental Assistant, but now as one of our front office coordinators. Ashley takes pride in ensuring our patients feel welcomed, heard, and well-served from the moment they step foot into our office.
During football season, Ashley stays very busy supporting the University of Redlands Bulldogs as her husband is one of the O-Line coaches. Go Dawgs! When it is not football season, she enjoys going to the beach, traveling to new places, and spending quality time with her husband and spoiling their bulldog Nori.
---
Bianca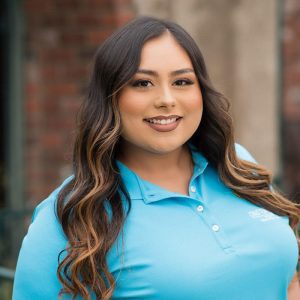 Bianca is one of our front office coordinators. Bilingual in English and Spanish. She carries valuable insights as a previously Registered Dental Assistant since 2019. Bianca is passionate and meticulous in her role to give the best care possible. Bianca takes cultivating relationships and increasing comprehension within the biological dental field with great honor. Her proficiency has helped patients make informed decisions. When not contributing to the dental world, Bianca enjoys spending quality time outdoors with her husband Jesus and daughter Jayla.
---
Gemma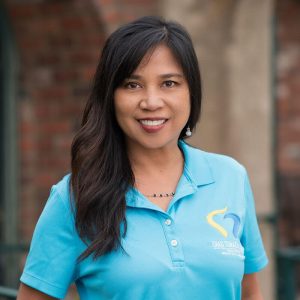 Gemma is one of our gentle and caring hygienists. She graduated from Loma Linda Dental Hygiene School in 1988 and has been with the practice since 2002. She cherishes her patients and the relationships she has made with them. Gemma appreciates the holistic or biological approach as this is how she strives to live her life as well. Outside of dentistry, Gemma loves staying active and has found a new passion for pickleball. She enjoys watching major league sports and is a fan of the Lakers, Dodgers, Rams, and Chargers. She also enjoys golf and even has a few half marathons under her belt. Gemma has been happily married since 1996 and has 2 children, both of whom are nurses.
She hopes to do more traveling in the future.
---
Brenda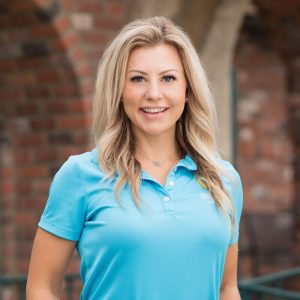 Brenda graduated from Northern Arizona University in 2004 with a bachelor of science in dental hygiene.
Brenda chose dental hygiene as her career to provide better health for individuals, as well as, help them regain the confidence that they may lack with their smile. Biological dentistry is in alignment with her beliefs as a healthcare professional. As a dental hygienist, treating the total body is essential when it comes to maintaining oral health. It is an exciting time in dentistry as research reveals that there is a link between oral health and systemic health. Practicing dental hygiene with a biological approach allows her to provide the very best care to her patients. Brenda enjoys helping her patients transform their health and well-being. She also treasures the relationships that she builds with each patient.
Outside of dentistry, Brenda spends time with her family and enjoys all aspects of exercise, including yoga, pilates, and running. During the summer months, she enjoys boating at the river.
---
Linda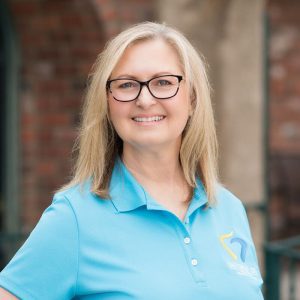 Linda was born and raised in Northeastern Arkansas. In 1980 she had the opportunity to work and be trained by Dr. Joe Littlejohn. He was a leading Pioneer in implant dentistry in the state of Arkansas. She worked with him as a Certified Dental assistant until she moved to California in 1989.
Upon arriving in California, she took the California State Board exams to receive her California RDA license. She lived and worked for thirteen years in Downey, CA. She moved to Riverside in 2002. She worked for three years for Dr. Shrader and joined the practice in 2008.
Linda and her husband, Eric, live in Riverside and are very active in the Classic Car Club of America.
---
Lenora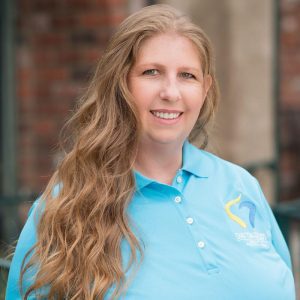 Lenora joined our team in 2012, bringing her 21 years of experience to the team as a Registered dental assistant. Prior to working with Dr. Tomazin, she had the opportunity to work in Upland for 17 years with Dr. Domb (one of the leading Doctors in Ozone Therapy).
Lenora and her husband live in the Riverside area and have a daughter Emma and 2 sons, Josh and Leiland. They are very active with their children and within the community.  Her husband coaches little league for their sons' team, and Lenora enjoys volunteering with her daughter's girl scouts troop.
---
Azucena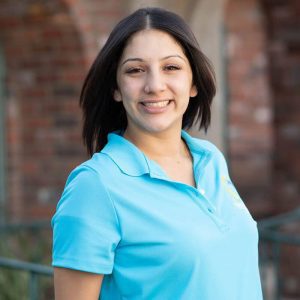 Suzie joined our team in 2021. She is one of our Registered Dental Assistants. Suzie enjoys connecting with patients and helping them achieve their desired goals. She is dedicated to continuing her education in dentistry and is currently enrolled in the Registered Dental Assistant Extended Function Program. On her time off, she enjoys spending time with her family and doing outdoor activities.