Enhance Your Pearly Whites With a Smile Makeover
Posted November 24, 2018 in Smile Makeover
One of the most significant concerns people have about their teeth is how their smile looks. Over time, teeth can become discolored or damaged. Many patients also experience tooth loss as a result of decay or dental trauma. Fortunately, you can enhance the appearance and functionality of your teeth with a customized smile makeover. Dr. Chad Tomazin performs various smile makeover treatments and procedures that can revitalize your smile and boost your self-confidence.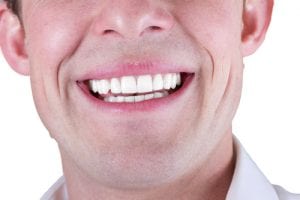 What Are My Smile Makeover Options?
Every patient has different needs, so developing a personalized treatment plan that addresses your specific condition can ensure you achieve optimal results. Depending on your cosmetic and functional desires, you can choose from the following smile makeover procedures:
Porcelain Veneers: These long-lasting restorations are permanently attached to the teeth to improve their appearance. Porcelain veneers are appropriate for patients who have misaligned, broken, or stained teeth.
Teeth Whitening: Patients who struggle with discolored or stained teeth can benefit from teeth whitening services. Dr. Tomazin offers several options to brighten your teeth, including both at-home whitening and in-office whitening procedures.
Dental Bonding: This approach is ideal for those who have minor cosmetic imperfections, such as chipped, cracked, or gapped teeth. Dental bonding corrects these concerns and restores the teeth to a more attractive condition.
Dental Implants: These restorations offer a permanent solution to missing teeth. Dental implants help preserve the integrity of the bone and are designed to match the surrounding teeth.
Maintaining Your Results
Going to the dentist regularly for checkups and cleanings can help maintain your results. During a general dentistry appointment, your dentist will examine your teeth and any restorations for signs of gum disease, tooth decay, and oral cancers. Most patients are advised to schedule a visit with their dentist at least once every six months. However, those who suffer from periodontal disease may need more frequent visits, which may involve one of our hygiene and ozone periodontal therapy programs.
If you would like more information about how to revitalize your smile or to schedule an appointment with Dr. Chad Tomazin, please call 951.686.3666.