Save Your Teeth With Early Cavity Detection
Posted June 11, 2018 in Laser Technology
You may be hard-pressed to find a person who loves going to the dentist, and while it is true that dental work and visits are far from anyone's perfect day, it's a necessity to ensure that your oral health remains strong. Cavities (dental caries) present some of the earliest threats to your oral health and, when they are not addressed, can lead to many more significant and dangerous concerns.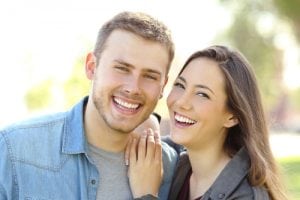 Thankfully, when dental visits are part of your routine, you can rest assured that any potential issues are handled before they become overly worrisome. To enhance his ability to detect these harmful cavities, Dr. Tomazin offers laser technology to go beyond what traditional X-ray imaging can identify, allowing him to see even the earliest stages of cavities.
The DIAGNOdent™ Laser
While X-rays are still a vital tool in detecting cavities, they can only spot trouble areas once they reach a certain size. The DIAGNOdent™ laser is different, working tooth by tooth to see every crevice and blemish on your smile. This enhanced view allows Dr. Tomazin to identify and treat cavities at a much earlier stage. With this technology, the risk of waiting too long is gone, and you are saved from more extreme and expensive dental procedures.
The DEXIS™ CariVu™ Laser
The CariVu™ laser makes use of infrared light. Similar to the DIAGNOdent™, this laser also works tooth by tooth. By making the healthy parts of the tooth appear transparent and darkening any fractures or damage to the tooth, this technology allows for the earliest detection of dental caries. A camera then captures the image so that Dr. Tomazin can correctly diagnose and treat the problem. This machine uses no ionizing radiation for the safest and most effective identification.
What Can Early Detection Do?
While early detection of cavities still requires dental work, the work being done is far less invasive than if you had waited. Instead of a root canal or an extraction, a small filling may be all you need, which helps to both minimize the severity and cost of dental procedures.
To save yourself from the future stress of dental work, schedule an appointment with Dr. Tomazin today by calling 951-686-3666.