What Does It Mean to Be SMART Certified?
Posted May 13, 2020 in SMART Certified
3 Min Read: 
Dr. Chad Tomazin is the only SMART-certified dentist in the Inland Empire, having been certified by the International Academy of Oral Medicine and Toxicology (IAOMT).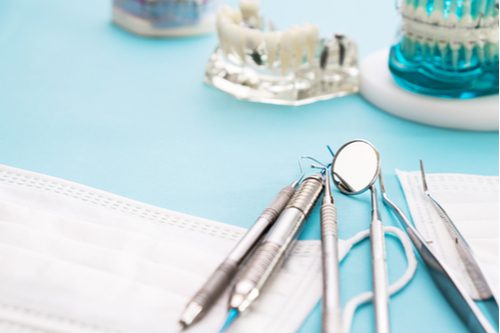 You might be asking, "What does this mean, and why does it matter to my dental and overall health?" SMART is an abbreviation of the Safe Mercury Amalgam Removal Technique, and this certification is provided by the IAOMT. As a member and practitioner in this community, Dr. Tomazin promotes mercury-free, mercury-safe, and biological/biocompatible dentistry through rigorous research, education, practice, and new techniques.
Southern California has always been a destination for forward-thinking lifestyles that encourage more natural approaches to their health and wellbeing. In step with this, it is important that SMART-certified doctors work to describe what being SMART certified means for the betterment of their communities.
What Is Safe Mercury Removal?
As the information on the harms of mercury becomes more prolific, many people are beginning to seek answers as to how to remove the harmful metal in their mouths. Still, some are nervous about where to begin, and having to go in for an additional dental treatment can seem taxing to their wallet and to their risk of developing further complications if not executed properly.
There are dangers present when removing fillings. However, patients who desire to eliminate any cause for concern should seek out a SMART-certified dentist. Safe Mercury Amalgam Removal Technique is a scientifically supported method for removing existing mercury amalgam fillings while assisting in reducing the potential negative health outcomes of mercury exposure.
How Does a Dentist Become SMART Certified?
Along with becoming a member of IAOMT, a dentist who wishes to receive SMART certification training will have completed coursework related to mercury and the dangers of mercury vapor. Additionally, two units of scientific readings, online lecture videos, and assessment tests are required. The high-level educational programming includes learning about the application of rigorous safety measures, including the utilization of specific mercury removal equipment.
Information surrounding the nature of mercury and how it behaves as it is being removed are important to maintaining a safe environment for a dentist and their patient. Factors such as room ventilation, separators, open windows, protective gowns, and covers, are all vital to providing the utmost care to their patients.
Interested in Learning More About SMART Certified Dentists?
Dr. Chad Tomazin has been proudly serving the Inland Empire community for years, bringing compassionate care and expertise to each patient's dental needs. SMART certification is designed to envision a better future for a patient's health. Dr. Tomazin provides his patients with professional and expert techniques to safely remove the mercury from their mouths.
If you are looking for more information on SMART and certified doctors in your area, please contact our office in Riverside, California, by calling (951) 686-3666 or by filling out our online form.