Feeling confident about your smile is essential for everyday life. From expressing happiness to exuding a positive attitude during a job interview, your smile is often the first feature others notice. A high percentage of people are embarrassed by their smile due to having tooth gaps, chips, shape imperfections, discoloration, decay, and unsightly metal restorations. Metal is not as aesthetically pleasing as porcelain and can lead to gum recession over time. Dr. Tomazin offers porcelain crowns to patients desiring a beautiful, corrected smile. These restorations are strong, match the natural shade of your teeth, and last much longer than typical mercury crowns.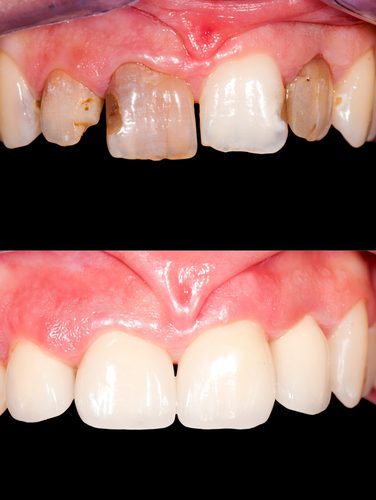 Traditional Crown Application
Traditional crown procedures involve numbing the area around the tooth. Once the anesthetic takes effect, areas of decay, cracks and deteriorating tooth structure are removed. The tooth is then modified and prepared for a crown restoration. Next, an impression of your tooth is made using a material that requires approximately five minutes to set while in your mouth. The tooth is then covered with a temporary crown that serves to protect the tooth until the final crown is created by the dental lab. While temporary crowns are provided as protection for the tooth, these temporary crowns may fall off or break during inopportune moments, leading to sensitivity or discomfort, and another dentist visit is necessary to reattach the temporary. Once the final restoration is completed, you return to the dentist's office and receive another injection for the cementation of your permanent crown.
CEREC® Crown Application
Your smile can be rejuvenated by correcting dental imperfections with a CEREC® crown or, in some cases, multiple crowns. This procedure is ideal for patients seeking to restore a healthy, dazzling smile in one visit. In addition to having many color options available to match your natural shade, Dr. Tomazin also offers same-day crowns with CEREC®, the latest in dental technology, which allows dentists to create and place custom-designed crowns in a more timely and efficient way. Dental crowns are designed in-office and then gently fitted around the entire tooth on the same day. Through this process, the tooth is reinforced and protected from further damage or decay, and there is no need to wear a temporary crown while the final crown is being created.
The CEREC® Process
Typical CEREC® procedures involve receiving a numbing injection, and the tooth is prepared similarly to the traditional method. A digital 3D image is taken of your tooth rather than a messy, uncomfortable molded impression. The digital impression is transferred to a computer, and Dr. Tomazin utilizes a computer-aided design (CAD) program to design your custom tooth restoration. Upon completion of the design, the milling unit creates your porcelain crown in 15 to 20 minutes. The new crown is then bonded to the prepared tooth, and the process is complete. This method also removes the discomfort of temporaries, potential re-cementing, or additional numbing injections.
Classic Porcelain Crowns or Modern CEREC® Crowns?
As technological advancements are made in the dental field, patients are beginning to gravitate towards Chairside Economical Restoration of Esthetic Ceramics (CEREC®) procedures for same-day crowns to resolve dental issues such as gaps in teeth, discoloration, cracks, and other damages quickly and efficiently. CEREC® technology is rapidly gaining popularity, as the results are natural looking and long lasting. While patients seeking a stronger material than ceramic can still choose traditional porcelain crowns and veneers, it is a good idea to educate yourself on your options to decide which process will be better for your ideal smile.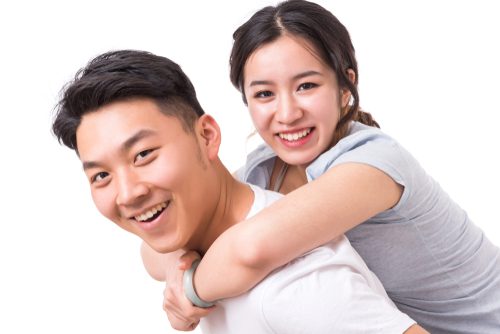 What Is the Difference?
Your smile is unique and can dramatically change your appearance. While traditional crowns are still a viable option for many patients, if you are seeking a solution that will closely match your natural teeth, then same-day crowns may be your best option.
Traditional Crowns
Traditional crowns are created by taking a mold of the teeth, which is then sent to a lab for processing. Creation of your crown can take up to three weeks to complete, so a temporary crown is used in the meantime. The new crown can be made from different materials, such as porcelain, ceramic, resin-composite and zirconia.
Same-day Crowns
CEREC® crowns utilize advanced dental and computer technology to take a digital impression of teeth, rather than the messy, uncomfortable mold, within a matter of minutes. Digital images are sent to the computer-aided design/computer-aided manufacturing (CAD/CAM), and the milling unit creates your new crown using ceramic and ceramic-reinforced materials. The entire process takes approximately two hours total, and a follow-up visit is usually not required. If you are seeking a convenient procedure that will not require more than one appointment in most cases, this may be the best option for your dental needs.
CEREC® Benefits
Patients seeking an expedient dental experience and natural and immediate results without an awkward temporary crown often select same-day crowns, as they are completed rapidly and accurately. An added benefit of the CEREC® technique includes being able to avoid additional numbing injections, as these are only required during your initial visit, except in cases where adjustments to your bite are required.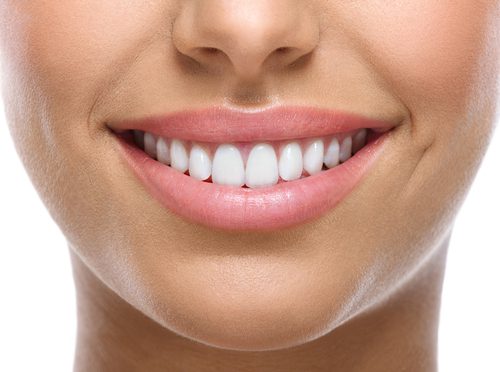 Love Your Smile
Having a bright smile that you can be proud to show off is an excellent confidence booster, and can positively affect your daily life. Regardless of the process you select, our team is dedicated to providing the most current options available to help you achieve your dental goals.
To learn more regarding porcelain crowns and how technology has advanced through the CEREC® method, please contact our office by calling (951) 686-3666 to schedule a consultation today!